A Comprehensive
Introduction
Third Edition
by Adam Jones, Ph.D.
Routledge/Taylor & Francis Publishers, January 2017
xxxviii 839 pp. photo essay, US $62.99 (p/b)
ISBN: 1138823848 (paperback)
ISBN: 113878043X (hardcover)

"This volume is the most detailed and comprehensive textbook in the field of genocide studies. Anyone who wants to learn about key cases and issues, past and present, needs to read it."
- Alexander Hinton, Center for the Study of Genocide and Human Rights, Newark College of Arts & Sciences, USA
"Based on immense scholarship, Genocide: A Comprehensive Introduction is much more than an indispensible text for students of this seemingly intractable phenomenon. With its global and interdisciplinary perspectives, it consistently advances our understanding of genocidal events on many fronts. Provocative yet balanced, Adam Jones's second edition at once summarizes and defines this burgeoning field."
- A. Dirk Moses, University of Sydney and the European University Institute, Florence

Welcome to

This website features:

Critical Reviews

"The subtitle says it all: unique in the literature, this book provides a thorough, comprehensive introduction to the subject of genocide. Jones ... delivers a very readable, intellectually stimulating text. The overall perspective is interdisciplinary. Relevant research and insights from psychology, sociology, and anthropology are included; maps and illustrations complement many of the examples and case studies. ... The historical coverage ranges from discussions of genocide in the Hebrew Bible to contemporary abominations in Sudan's Darfur region. Commendably, there are thoughtful chapters on the significance of gender, memory and denial, and postgenocide tribunals. The book concludes with strategies to anticipate future genocides and intervene when necessary. Readers are encouraged as responsible citizens to consider their reactions to genocide. Summing Up: Essential. All readership levels."
- P.G. Conway, writing in Choice, April 2007
"This is the best introductory text available to students of genocide studies. Written in clear, elegant prose and supported by a wealth of authoritative sources, Genocide: A Comprehensive Introduction is likely to become the gold standard by which all subsequent introductions to this enormously important subject will be measured."
- Kenneth J. Campbell, University of Delaware; author of Genocide and the Global Village
Genocide: A Comprehensive Introduction is the most wide-ranging and interdisciplinary textbook on genocide yet published. The book is designed as a text for undergraduate and graduate students, as well as a primer for non-specialists and general readers interested in learning about one of humanity's most enduring blights. Over the course of sixteen chapters, genocide scholar Adam Jones provides an introduction to genocide as both historical phenomenon and analytical-legal concept; discusses the role of imperialism, war, and social revolution in fueling genocide; and supplies no fewer than seven full-length case-studies of genocides worldwide, each with an accompanying box-text. A unique section explores perspectives on genocide from the social sciences, including psychology, sociology, anthropology, political science/international relations, and gender studies. The final section of the book considers "The Future of Genocide," with attention to historical memory and genocide denial; initiatives for truth, justice, and redress; and strategies of intervention and prevention. Written in clear and lively prose, liberally sprinkled with illustrations and personal testimonies from genocide survivors, Genocide: A Comprehensive Introduction is established as a core text of the new generation of genocide scholarship.
About the Author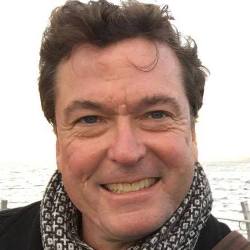 Adam Jones, Ph.D., is Professor of Political Science at the University of British Columbia Okanagan in Kelowna, Canada. From 2005-07, he was Associate Research Fellow in the Genocide Studies Program at Yale University. He is the author or editor of over a dozen books, including The Scourge of Genocide: Essays and Reflections (Routledge, 2013), Gender Inclusive: Essays on Violence, Men, and Feminist International Relations (Routledge, 2009), and Genocide, War Crimes & the West (Zed Books, 2004). His scholarly articles have appeared in Review of International Studies, Ethnic and Racial Studies, Journal of Genocide Research, Journal of Human Rights, and other publications. He is executive director of Gendercide Watch, a web-based educational initiative that confronts gender-selective atrocities against men and women worldwide. He is also a widely published photojournalist with a Global Photo Archive of over 17,000 hi-resolution Creative Commons images. Personal website: adamjones.freeservers.com.