Strange Fruit
and the Gendered Politics of Lynching
Materials accompanying the box text by this title in Chapter 13, "Gendering Genocide,"
of Genocide: A Comprehensive Introduction,
by Adam Jones (Second Edition, Routledge, 2010).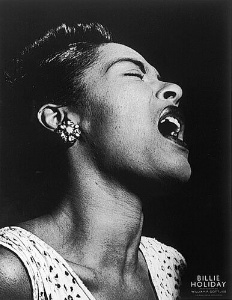 Link to the MP3 version of Billie Holiday's original recording
of Strange Fruit (1939), now in the public domain.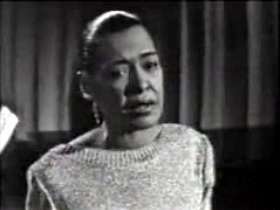 Watch Billie's devastating live version of Strange Fruit
from a 1950s TV appearance (.avi format).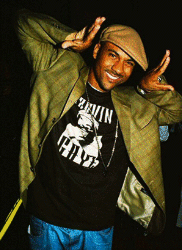 Link to the MP3 version of Danja Mowf's dazzling hip-hop reworking
of Strange Fruit, featuring Shawn Cha, quoted in the textbook
and posted here by kind permission of the artist.
www.danjazone.com

Website designed and copyright 2005-10 by Adam Jones.

adam@genocidetext.net
Last updated: 13 August 2010.